Peloponnes -
Hellas Expansion
The Hellas Expansion affords alternatives to discover Peloponnes new.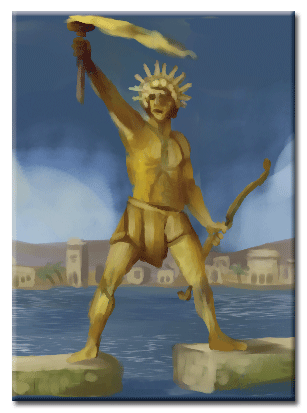 With Syracus, Thebes and Delphi now three more mighty civilizations competes with the city states of Peloponnes for being the strongest might in the Aegean Sea.

More buildings as the Colossus of Rhodes and Landscapes will include much more shattering power into the final (now ninth!) game round.
On the other hand the disasters will be a little smoother, but this doesn't mean that it's easier now to feed the inhabitants, 'coz they are even hungry in the final ninth game round.
For the friends of the first Peloponnes Sea expansion there will be two more Sea tiles and one more Landscape to hold the game playable for six players.
English rules (0,3 MB).
French rules (0,94 MB).