Peloponnes - Goat Expansion
With the Goat Expansion Peloponnes added a new "good" to the game: Goats.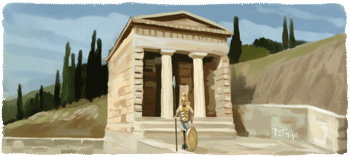 With these goats it's now possible to solve the problems of extreme hunger. The Goat Expansion will add another player to the game (This means together with the first Expansion you could play up to seven players!). The enclosed Trading Tiles will offer you more flexible choices for your goods.
In combination with the Hellas Expansion there is also one more tile for the additional ninth game-round.
Game components are language-independent. German, Engllish and French rules included.
The Expansion is now available over the Irongames - Onlineshop.
Owners of the first Expansion (first edition) could download the extra 'Goat-Chit' here. Just print and glue one of the 'Irongames-Chits'!
German rules (0,4 MB).
English rules (0,4 MB).
French rules (0,4 MB).
Japanese rules (0,7 MB).