Peloponnes Box
I open the box for you!

The Peloponnes Box contains all previously published Peloponnes Expansions in one box along with the brand new "Victoria" Expansion.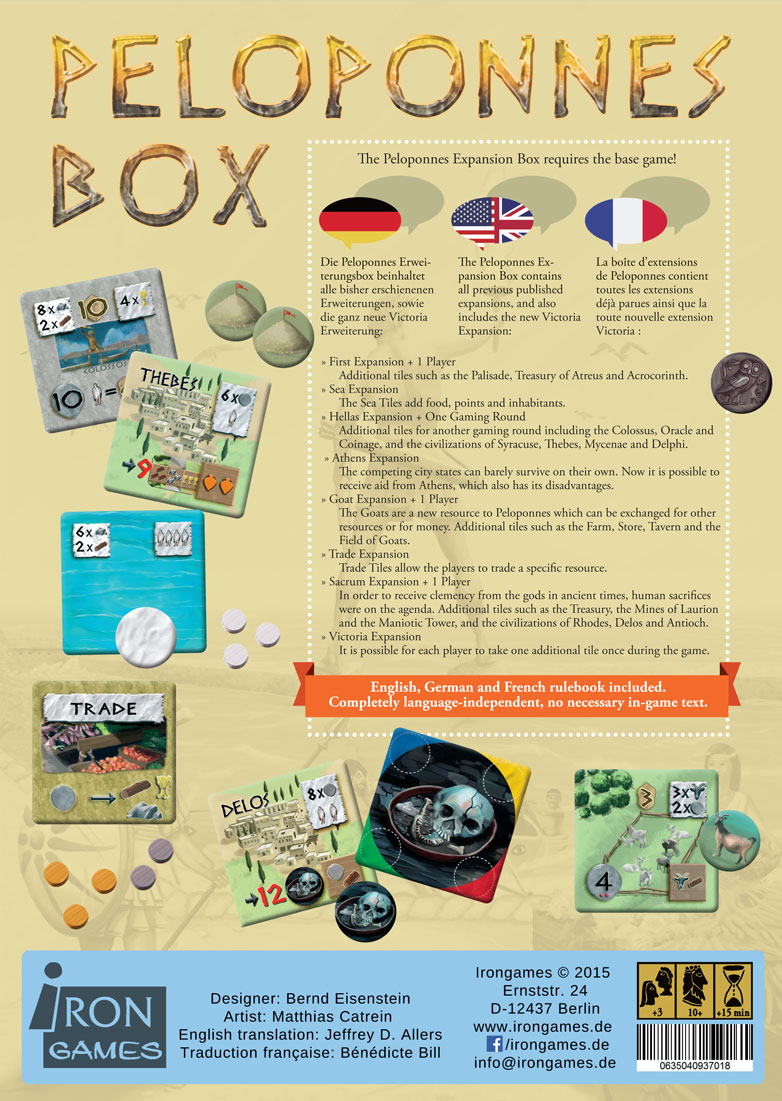 The Expansion Box adds up to 3 more players, that you can play Peloponnes with 8 players maximum.
The new Victoria Expansion allows each player to purchase one additional tile during the game.
Game components are language-independent. German, English and French rules included.
English rules (0,7 MB).
Deutsche Spielregeln (0,7 MB).
French rules (0,7 MB).