Peloponnes Card Game
Patronus Expansion
The Peloponnes Card Game gets even bigger!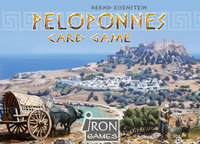 3 new moduls:
+ 1 player
+ 1 game round (D)
Patronus cards for additional protection against catastrophes
+ 10 more coin cards that are shuffled together with the coin cards of the base game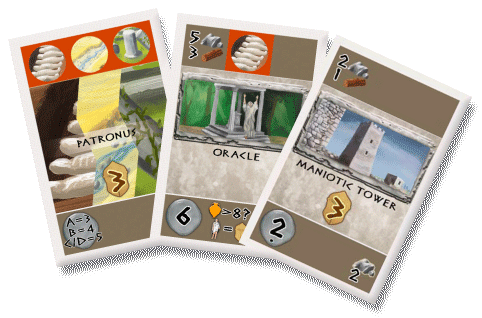 You can play with each of this 3 moduls, or combine all together with the basse game.

The material is language independent.
English, French and German rules are included.

The Expansion requires the base game!
English rules (3,1 MB). Thanks to Dyland Bradshaw!
French rules (3,1 MB). Merci Bénédicte Bill!

Reviews